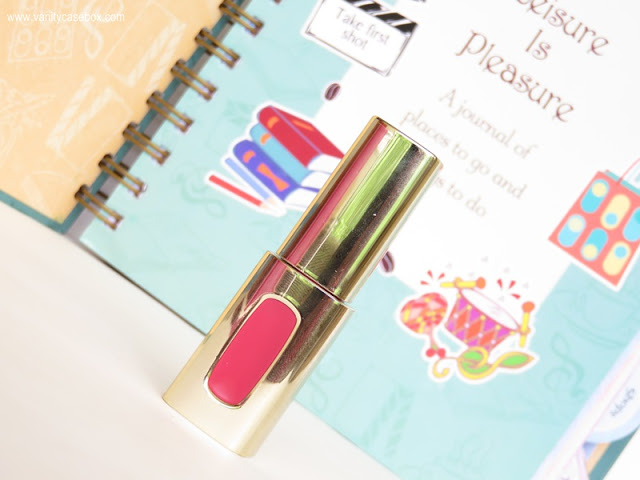 I have to say that L'oreal makes some of the best lip glosses!
Quick Overview
L'Oreal Paris Colour Riche Extraordinaire Lip Color Rose Finale 102the extraordinaire provides the ideal balance of color and care for perfect lips.
Details
Transform lips from ordinary to extraordinary

Color is richer, lip surface is smoother and shine is magnified

Formulated with precious micro-oils and rich color pigments, Extraordinaire provides the ideal balance of color and care for perfect lips

The unique soft-touch applicator allows for a silky-smooth, gliding application
As always, there was a war going on in my mind over choosing the color. It is always a tough decision choosing just one shade and without testing the quality of a product, I don't like to go with two. Leaving exceptional cases like limited editions or too pretty to stare at use.. Ahem!
L'Oreal Paris Colour Riche Extraordinaire Lip Color is packed in a pretty gold tone packaging with a colored peek-a-boo on the front side of the tube. This helps in identifying the shade through a heap easily. However I wish there was a mention of the brand name somewhere. It's bit of turn off for me. The applicator wand doesn't pick up excess product and one go is enough to distribute the shade evenly on my lips. The texture of the lip color is thick yet it spread so smoothly and doesn't feel slimy. The texture is a real delight to use despite of its thickness. I always remember the bouncy texture of jellies while using it. It gives a high shine and covers lips to a good extent though not fully. Regarding the staying power, on their own they stay for around 2.5- 3 hours and wear down to a large extent with snacks and meals in between. So a touch-up is a must. It is pretty decent for me considering their hydrating texture.
The thing with any lip product is that lips needs to be properly moisturized to ensure a smooth and patch free application. However I feel that lipglosses should certainly rule out this limitation owing to their cushiony texture. And this does the same! I have applied it hurriedly and without prepping my lips and didn't have to see the unpleasant sight of it sticking to dry bits and uneven application.  
I just wish they were priced a bit lower so I could grab more shades.. Yeh dil maange more!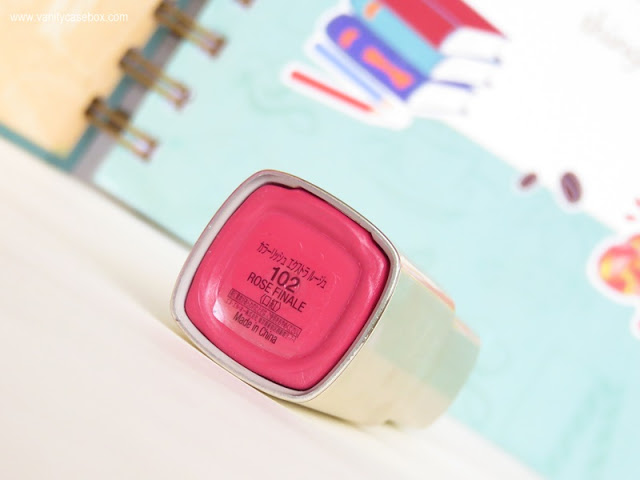 OMG! I forgot telling about the shade! 😛 I want a subtle shade for everyday purpose and "Rose Finale" seemed to be perfect for it. It is a soft rosy shade with very fine shimmer which is detectable only upon zooming eyes. The shade seems suitable to me only for fair skinned people. And there are no shimmers left on lips when it wears off.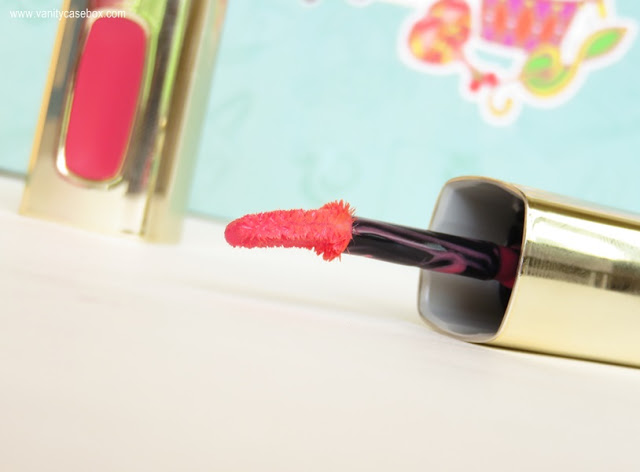 *Have you tried these? Which is your favourite lip gloss?*