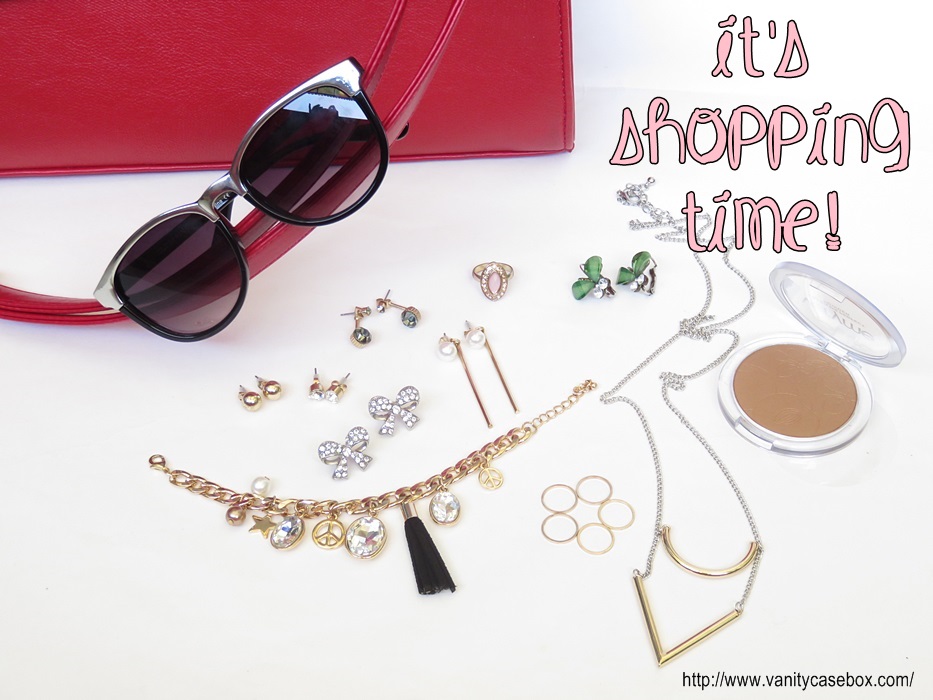 It's a perfect time to visit the mall now.
You won't be tempted with any items you see in sales and you don't need them. Coz you most definitely
DON'T NEED THEM
.
So, I casually enter in "Call it spring" shop, where there's discount only on footwear.
I thank God because I don't need shoes. I already have but oh! Wait! These pair will go with my yellow outfit perfectly..
*Opens her handbag and pretends she's searching for her phone but in reality, she's counting money. They are for Rs.2500 and she has only Rs.2000! Damn it! Maybe, she will use her card but..no! She's happy and sad, at the same time!*
Now, I casually move over to the accessories section where I see a set of b'ful sunglasses. I pick them up, ogle at them carefully and casually try them on because you know, what's the harm in trying?! Trying is good, it shows you're brave, it shows you are capable of new..Oh my! These look gorgeous (looking at mirror)!
I casually ask the SA if they are on sale.
In my head, I bang my head with a wall and curse myself for asking that.
"Yes, they're. They'll cost you Rs.700", says the woman.
"Okay, I'll take them!" I tell the SA with a broad smile!
*Yay! Yay! I want to dance, I want to sing..Maybe, I should also get that bandana style headwrap to go with my sunglasses.. It will.. A voice interrupts*
Mam, your bill is ready! Saved by the voice!
I was looking for half frame, semi-rimless glasses in silver and when I saw these, I was ecstatic. And, Yes! I needed them. It's summers! I need to protect my eyes. B-)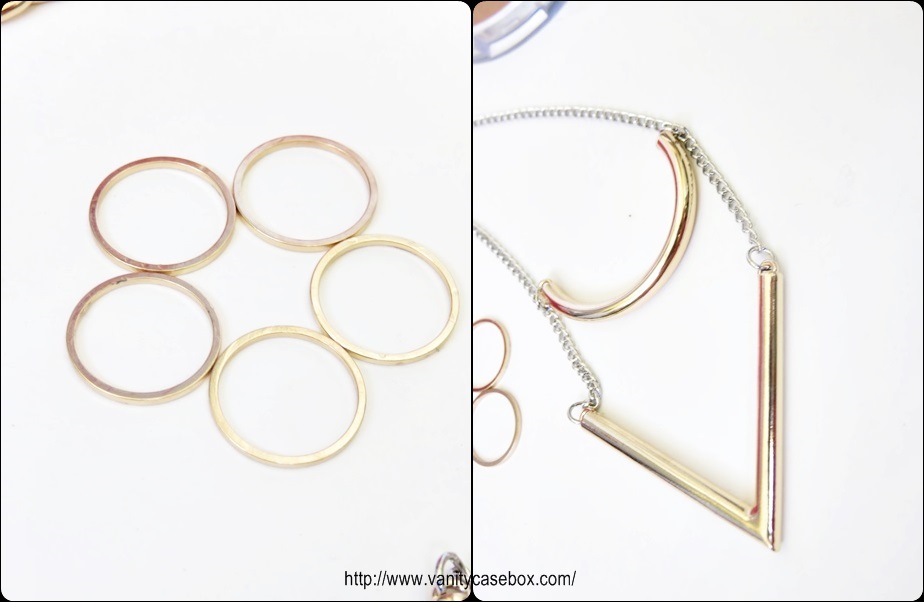 Plain gold midi rings: I got these from e-bay for less than Rs.60. Necklace is from Forever 21. I think I got it for Rs.290 [?]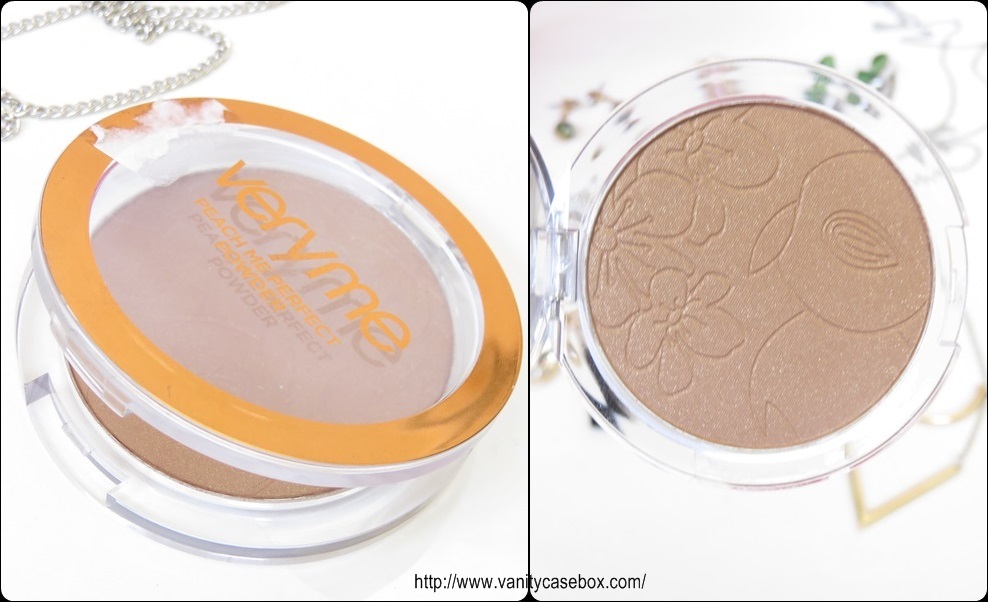 Oriflame Very Me Peach Me Perfect Powder: Look at it! The design is so cute! It's basically a pressed powder with fine shimmers. There are two shades in it. I got the darker one. I did swatch it but I won't be using it. *Goes in my, to be looked at and not to be used collection.*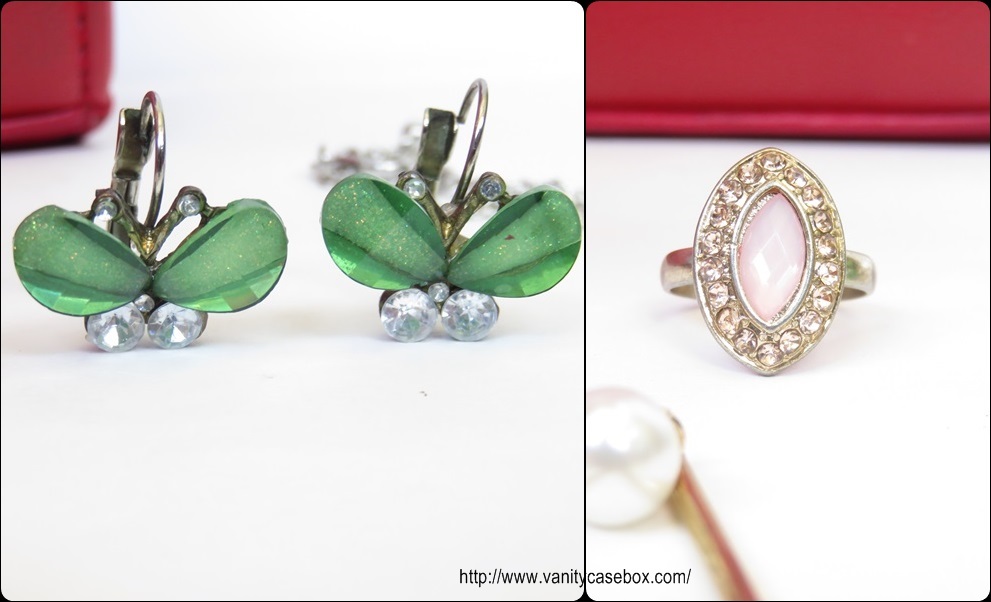 The green earrings are from Lifestyle and ring is from Forever 21. I wish the pink stone fitted in perfectly in the space but it was too pretty to be left aside. Plus, it was the last piece! Cost: Rs.250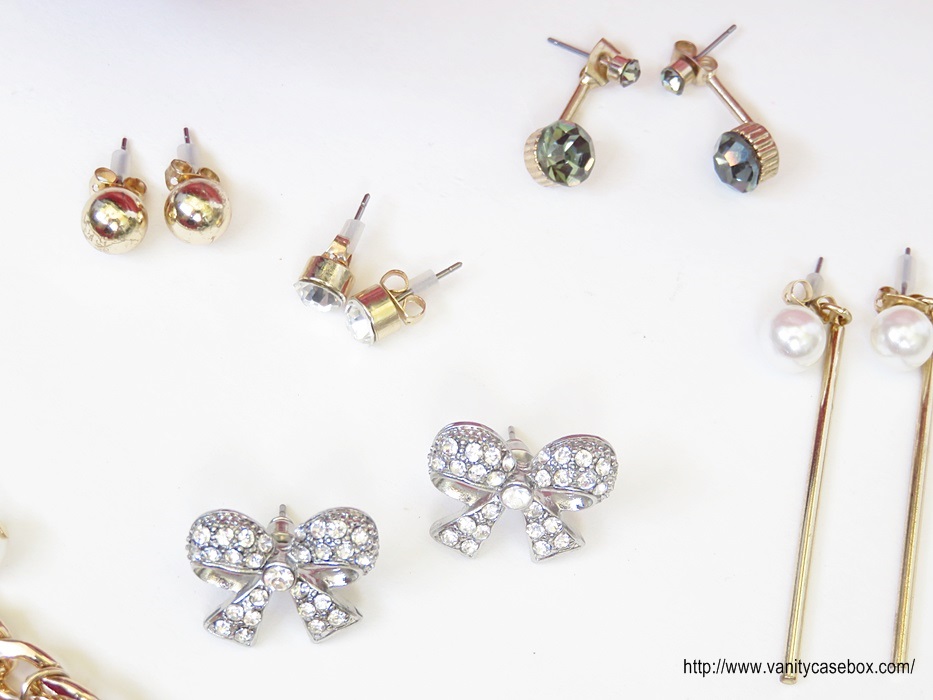 Set of different earrings: All are from Forever 21. I think I have more than a dozen pair of double style earrings now and I still can't seem to have enough. Yeh dil maange more!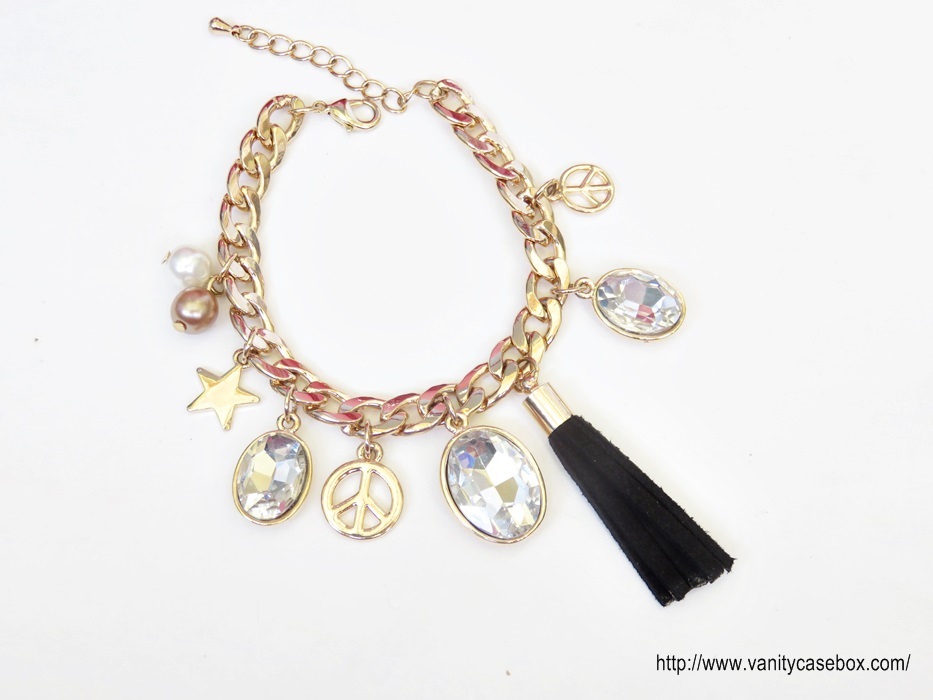 Charms bracelet from Madame: It looks prettier in real. It makes my hand look striking. Cost: Around Rs.750
*What did you recently shop for? You can also share its picture with me below this post, on my FB page HERE.*