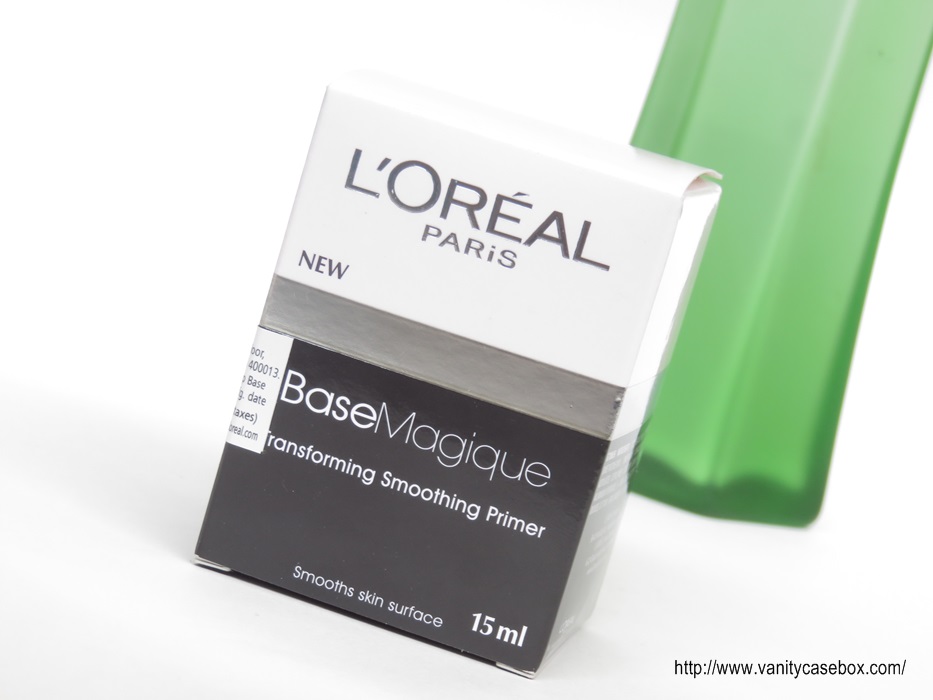 Create the perfect base for your makeup routine! The L'Oreal Paris Base Magique Transforming Smoothing Primer instantly smoothes pores and creates an even surface, so that you get a more flawless make-up result that lasts. The silky, lightweight formula glides onto skin and minimises the prominence of pores and fine lines to transform your skin surface.
Thanks to a high concentration of elastomers, this Smoothing Primer gives skin an incredibly even surface with fine lines and pores erased.

The formula also contains soft powders to help absorb sebum, thereby mattifying the skin to reduce shine.

Smooth to touch and with a silk-like feel, silicon oil enables easy-gliding application with no greasy residue.

Base Magique will guarantee a more perfect and longer-lasting make-up experience every time.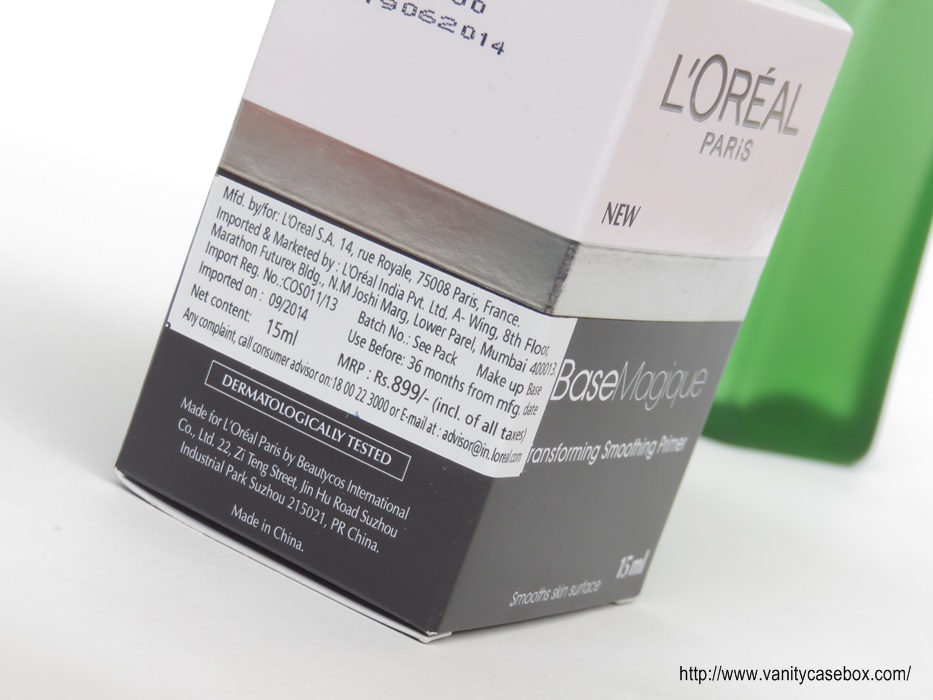 My experience with "
L'oreal Paris Base Magique Transforming Smoothing Primer":
L'oreal primer comes in transparent jar packing with a screw on cap. The cardboard box in which it comes has other product details mentioned on it, along with the ingredients list. 
The primer has a thick but light weight consistency. A little quantity is required and the result is a velvety skin, upon which foundation just slides along. It gets in absorbed easily, giving a semi-matte finish. Thereby, it makes itself ideal for combination skin too. I have noticed that this fills in my pores real nicely. My pores are less noticeable in size with this. 
Yes, it does extend the longevity of my makeup. I don't know by how many hours but it certainly does for some time. It performs decently in oil control. Another plus point here is that it prevents my super oily skin from turning oily for a considerable time. I can notice my skin not turning dull and dark from oil glands sooner with it. I have also used this under a compact and it does give a nice glow.
Since a little quantity is needed, it is going to last for long! If you are allergic to silicones, you should skip this. I'll be putting up a review of my favourite primer for my super oily skin soon!