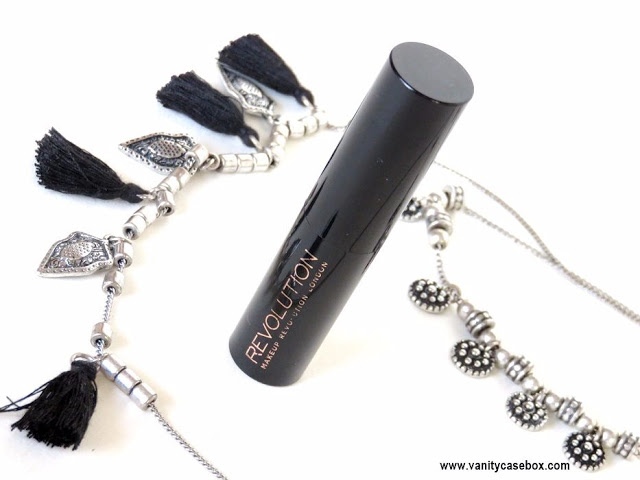 I had such a hard time choosing only one shade from this range as the shades are so drool-worthy. Add to it the super-fun names. I wanted to begin with only one lipstick to test the staying power. After seeing so many swatches online and wracking my brains hard, I always came back to this shade. And I can't feel luckier!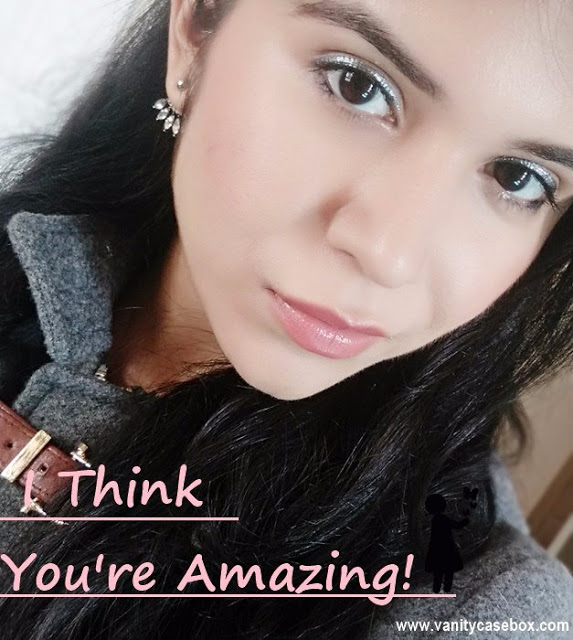 SUPER-HUGs are here! SUPER-INTENSIVE, SUPER-WEARABLE, SUPER-HUGABLE LIPS!
Go beyond Happy! Everyone will want to get close to your lips!
#LIPHUG. Our incredible new lipstick formulation. The perfect lipstick for the balance of incredible colour with incredible comfort and staying power.
your lips will feel…super-comfortable, super-loved, super-hugable!
My experience with Makeup Revolution Lip Hug Lipstick "I Think You're Amazing": 
I am head over heels for this lipstick. From the shade to the staying power, texture to the packaging; everything just hits the mark!
Makeup revolution lipstick comes packed in a glossy red cardboard box. All details are mentioned on it. The lipstick has a glossy Black cover and its slim looks make way for storing it easily in a pocket. The shade name is mentioned at the bottom of it on a sticker. The brand name is imprinted on the lipstick in Golden letters but it has already started to fade away.
The texture is very soft and glides on lips like butter. The formula is moisturizing and gives a bit of sheen on lips. The pigmentation is another plus. I just need two swatches and I am done. However pigmented lips will need more swipes to build to derive an almostopaque coverage.  It's light-weight and comfortable to wear throughout the day. It wears beautifully on its own as well as with meals in between.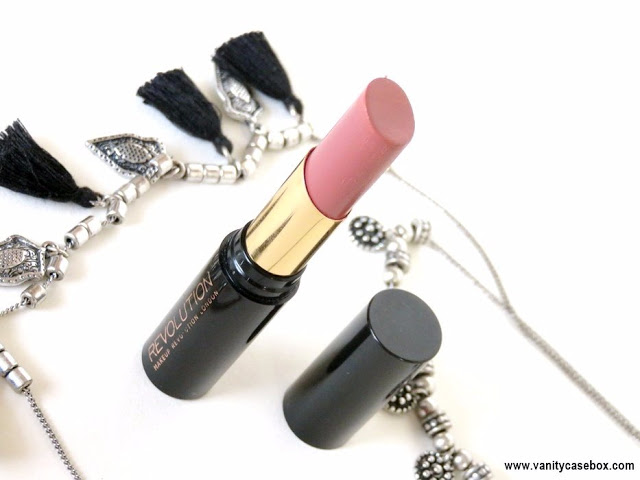 It stays on for 3 hours plus on its own. It hardly settles into fine lines or deposit at lip corners. With food and drinks, it fades but a major portion of color is still there on my lips. Touching up is no high-maintenance task with it given its texture. It gets removed completely with a soft tissue, after which I re-apply it. I am pretty sure that bright and dark shades will last even longer. That's what I have read online too.
The only issue I have found with this lipstick is the artificial smell. But I can smell it only if I bring my nose close to the bullet. So I more than happy to overlook that aspect.
When I saw the swatches online, it looked like a perfect combination of peach and brown. That's what it is in person too. On my skin tone, there's more peach than brown.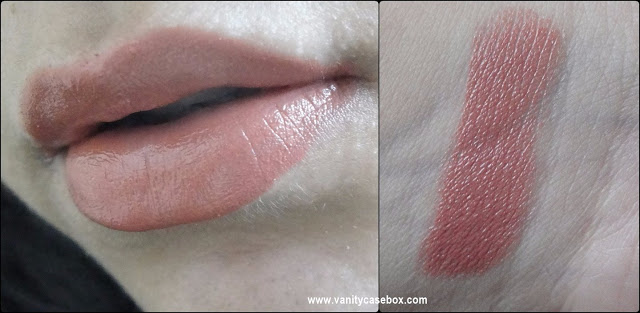 I can't wait to lay my hands on more shades.
Price: Rs.650 (I got it for Rs.450 during sale)
What do you think about it?