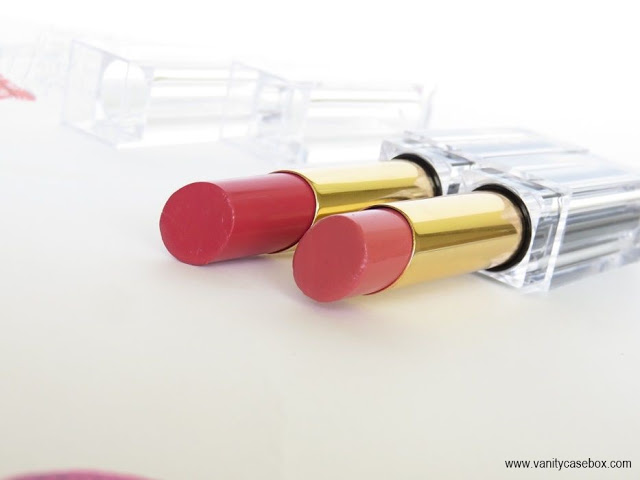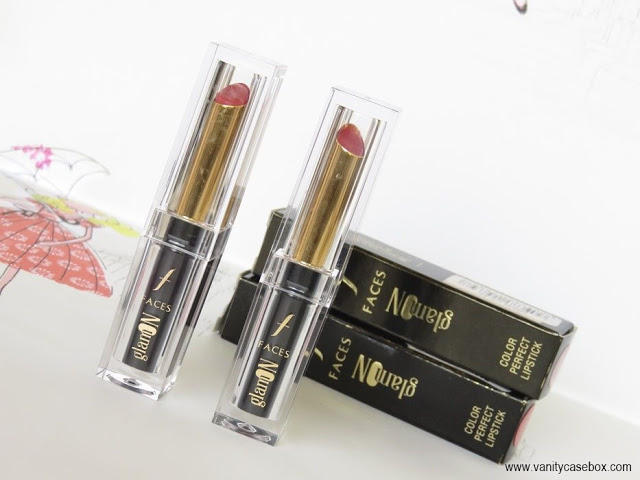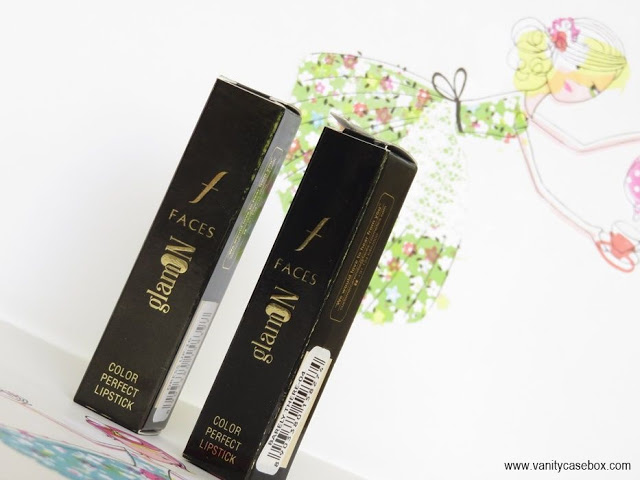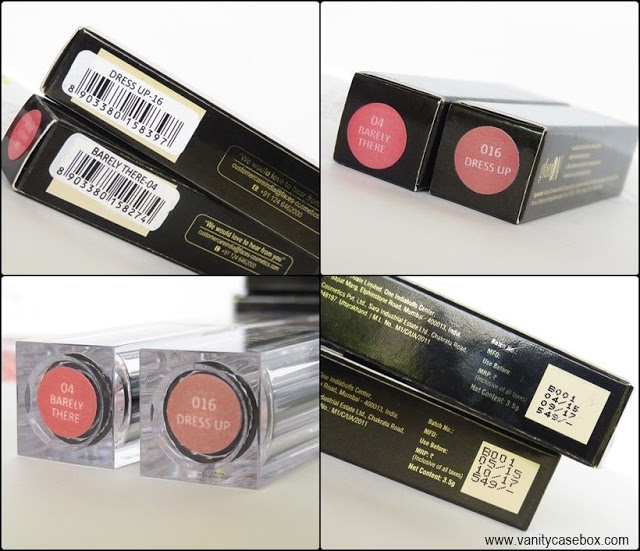 Look at the neat and classy packaging! And just look at it from all angles and aspects!
– The lipstick is guarded safely inside a cardboard box containing all the necessary details such as expiry date, price, ingredients, product description, details and even brand contact information!
– The packaging of the lipstick is transparent  which means you can identify the shade easily without opening the cap. Or you can just read the shade name below which is mentioned on a color co-ordinated sticker.
– The bullet swivels all the way down the golden barrel. And there's this motion which you will feel and get surety that the lipstick has really gone down. You will know how the tube does that when you hold it.
– And the expiry date is mentioned on the tube itself!
– Plus the brand name and logo is mentioned on the lipstick. (Maybelline! Cough!)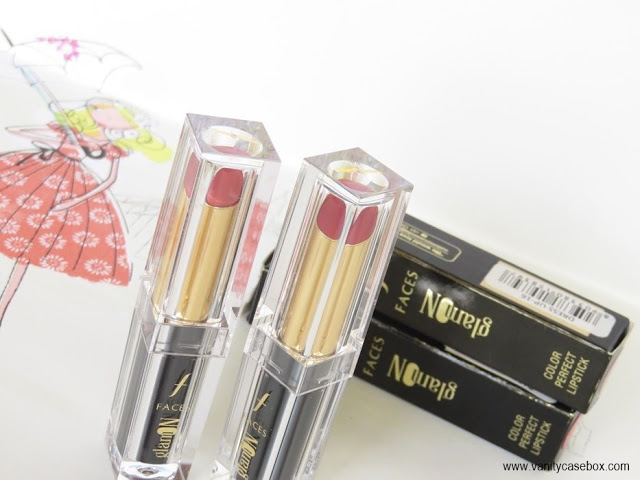 When I am testing out affordable lipsticks, I don't really go into every nook and cranny in my reviews. That doesn't seem fair to me. But if the price shoots above Rs.400 tag, I try my best to inspect closely as much as I can. Faces Canada glam on color perfect lipsticks are the recent ones that swept me off my feet.


The texture of the lipsticks is very smooth without being crumbly. They glide softly on lips and deliver full coverage in a single swipe only. I anyway swipe twice nonetheless (habits!). The fresh finish has quite a sheen which lessens after some minutes, giving in way to a satin matte finish. It looks beautiful and with bright shades, I find such finish the best. Especially in winters when I am having parched lips. The formula isn't high on moisturization quotient yet even on my dry lips days, I didn't find any unease in wearing them even after hours. 
I feared that these might settle into lip lines promptly but they didn't. With passage of time, they don't sport any flaky look or start to collect at the corner of my lips. Can I say that they die a beautiful death after long hours?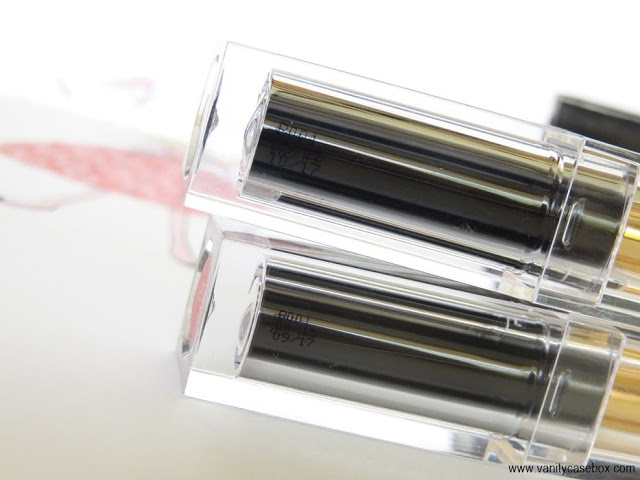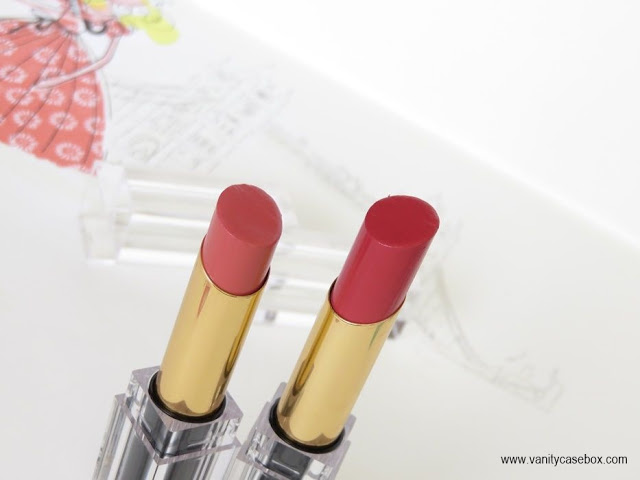 While the "04, Barely there" shade isn't that light in color which could have lent a "no made up lips" look, it's definitely a subtle stunner. You can judge my love for this shade by comparing its bullet's height with that of "016,Dress Up." I love the name! The name is apt. It's one shade which you can sport to perk up your color co-ordinated outfit without making your lips a statement. It's that kind of wintery shade which isn't dark, gothic or requires too much of work to carry.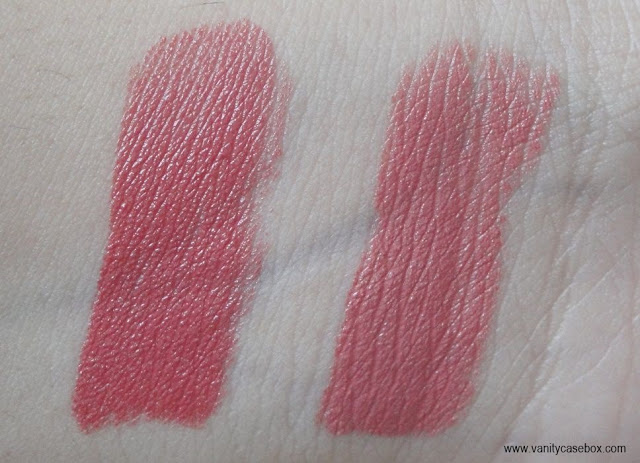 From left to right: 016 Dress Up (Lip swatch is more accurate), 04 Barely There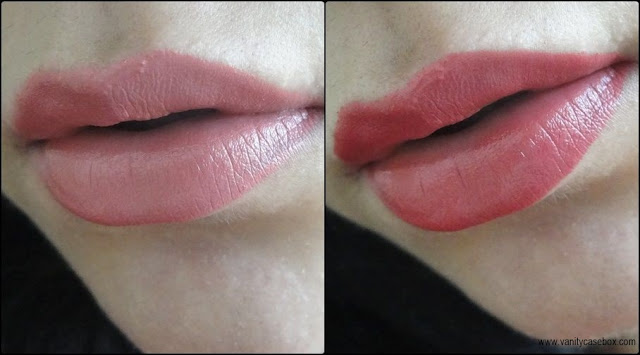 From left to right: 04 Barely There, 016 Dress Up
From the formula to the finish, lasting power to packaging, coverage to availability; everything is fantastic!
Price: Rs.549
Quantity: 3.5gm
VCB Rating: 5/5
Have you tried these? Btw, how amazing are the performances in Dance+ Plus show! Jaw-dropping!