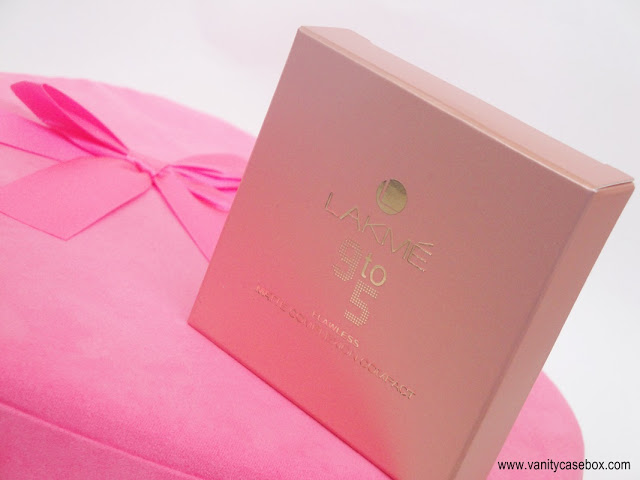 Today, I have a compact to review from the brand that needs no introduction, Lakme! 
Get an all day fresh matte look with Lakme Nine to Five Flawless Matte Complexion Compact. Infused with Vitamin E & a unique oil absorbing formula which conditions the skin to give that flawless finish. This handy compact comes in unique shades to suit indian skin tones.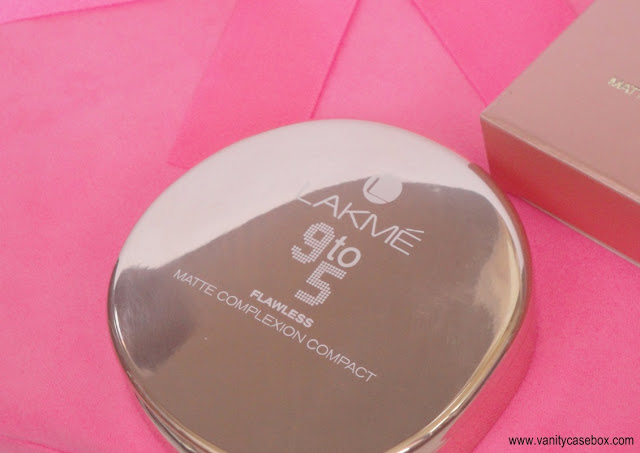 Isn't the packaging gorgeous? Lakmé 9 to 5 flawless matte complexion compact comes in an almost round case with a big mirror and puff. The compact bears a thin plastic film which I never misplace. The puff is really thin and therefore doesn't provide much coverage. I use a thick puff along with it and am able to derive medium coverage out of it. The texture is velvety smooth and powdery too. I always have to shake the compact to dust off the excess powder when I tap puff on it. It blends really well in the skin and gives a clean matte finish. I have a dry-super oily skin, so properly moisturized skin is a must for me before application of anything. Once I forgot to apply my face lotion in hurry and applied it straight away. The little dry patches were still there on my skin but it did not emphasize them. Tapping instead of swiping puff on face always help!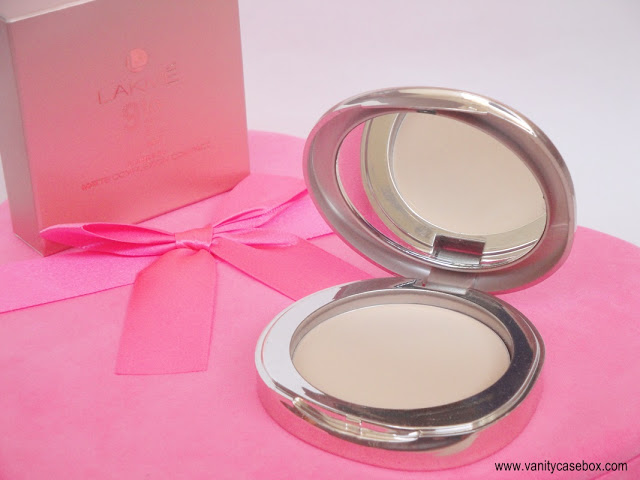 Regarding oil control part, it lasts for around 5 hours on cold days. In these scorching summers, it lasts for a maximum of 3 hours on my skin. So frequent touch-ups are a must with it if you have a super oily skin like me. But since I don't like to apply compact more than 3 times a day, I use Sephora oil blotting sheets (Review HERE) that are already powdered. Unlike Lakme  Absolute White Intense foundation (Review HERE), it did not break me out. I chose the shade "melon". It isn't a perfect match for my skin since it has yellow undertones more than required for my skin tone. So it looks two tone darker but not aghast. Again, I wish Lakmé mentioned the ingredients list.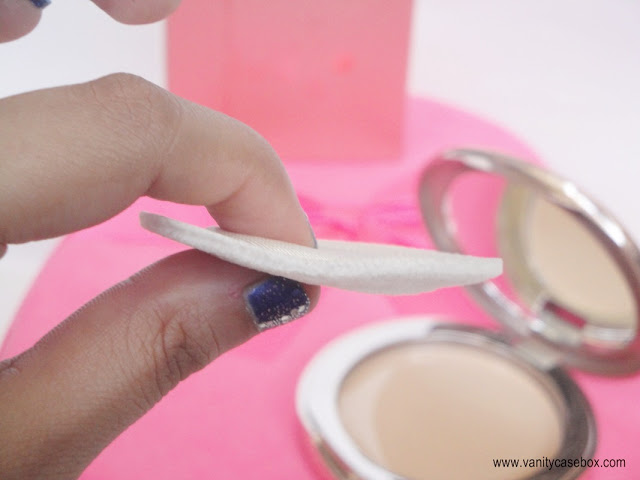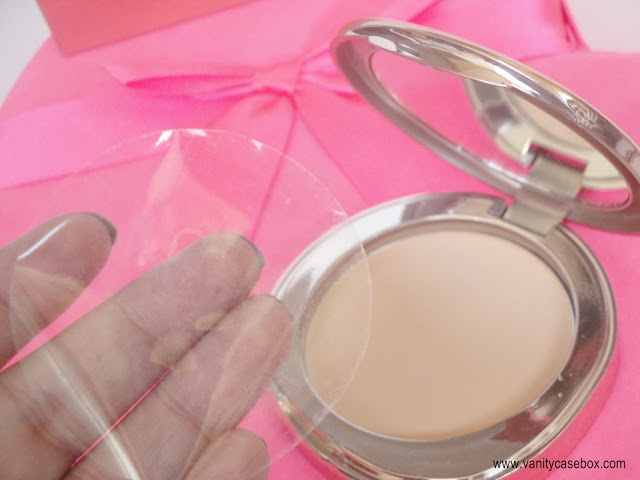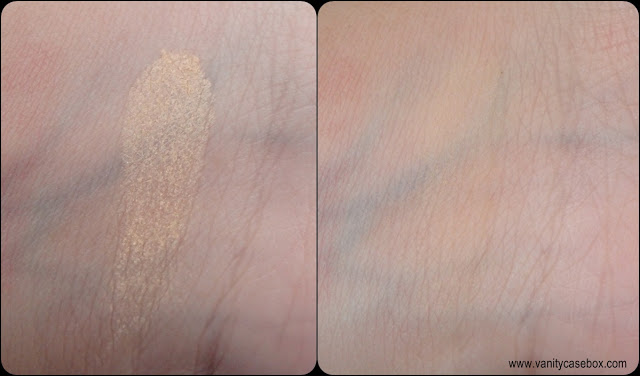 In short, it is quite a good compact and does a decent oil control job for my super oily skin. I have already hit the pan after months of using it and now plan on buying a different one. Decision decisions!
*Have you tried it? Do you like it? Which is your favourite compact?*