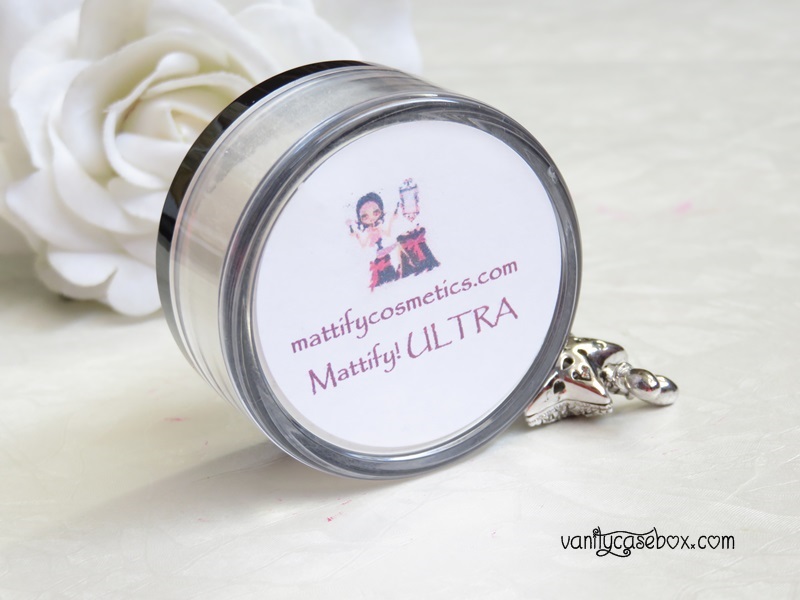 My face is like an oil producing factory and therefore, I am always on the lookout for products that can control the oil on my face for a good amount of time and prevent it from looking dull. I had read quite good reviews about Mattify brand and so, I too decided to try it. 
4 ways to wear Mattify powder for oily skin:
1)

Alone –

to minimize redness, pores & acne, while also absorbing excess oil
2)

Before

foundation as primer – to prevent acne & protect pores from make up. Also works wonderfully as an eye shadow primer to prevent creasing. 
3)
After 

foundation – to create an airbrushed poreless finish and long lasting makeup
4)

BEFORE and AFTER

foundation – for maximum oil absorption, longest lasting makeup & skin clarity
My experience with Mattify Cosmetics Ultra Powder:
To start with, I have a super duper oily skin which also gets dull and dark within an hour due to the oil glands. I also have acne marks and problem of redness. Mattify cosmetics ultra powder is meant for very oily skin types. This comes in a transparent round jar with a black plastic lid. The sifter placed inside it lets you take out the needed amount you require. The holes of the sifter are of a good size in a way that they prevent too much of powder from coming out.
The powder is very finely milled and blends in easily. It's translucent and settles to a transparent finish only. The best part is that even if you end up applying a lot of it, it would not look white. So, I suppose any skin tone can use it. It gives a clean matte finish and also, I find the size of my pores a little less with this applied. The coverage provided by this is a little more than light. Let me just say that my blemished face looks quite presentable with just this on my face. I have worn it continuously for more than a week but it never broke me out.
You can also use it as an eye primer to make your eyeshadows last long. I tested it for this twice and it actually extended the staying power of my favourite Inglot eyeshadow by a decent amount of time.
Now, coming to the biggest question> How well does it control oil?
I am disappointed! When worn alone, it does minimize redness and pores to an extent but after an hour or so, my face starts getting oily. Even when worn after foundation, it's able to provide a somewhat decent oil control only. Only if I wear it before and after foundation, it can manage oiliness on my face for around 3 hours. This I can get even by my primers.
It's like you find about a great online clothing store! You browse for hours, order a gorgeous looking dress, and wait for it. It finally arrives but it does not fit, and you decide to return it! Yes, I'm dejected with this powder but I did not return it because I will be using a lot of it in winters owing to its good quality overall.