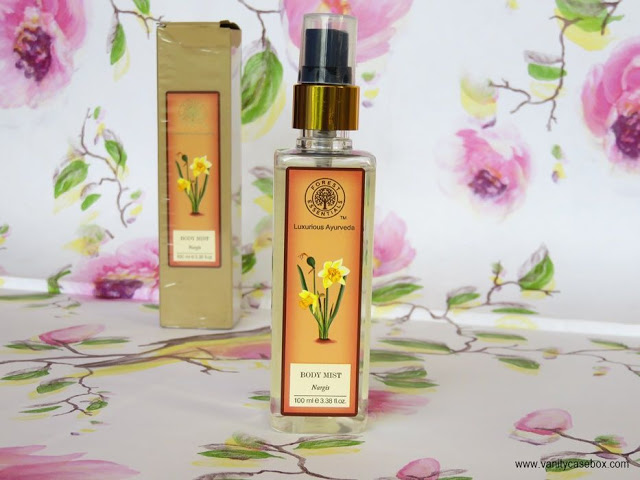 I hardly buy fragrances online but once in a blue moon I happen to purchase one. This is one of my purchases bought on a whim.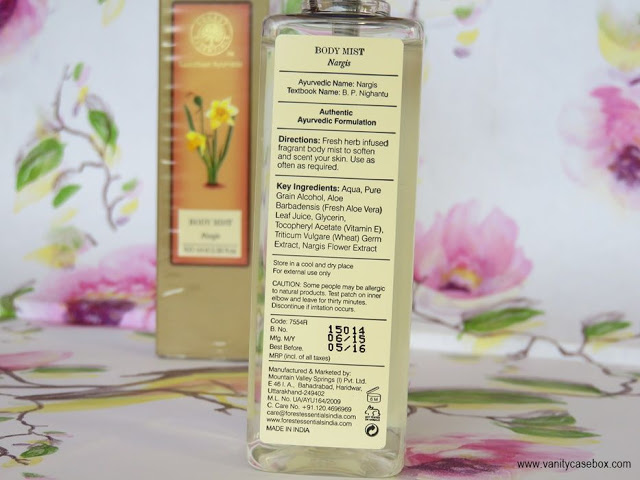 I haven't fallen head over heels in love with it but I like it. As you can see, it comes in a transparent plastic bottle. The packaging has been spill proof till date. I carry it in my handbag without any worry of breakage.
It is a subtle floral scent which spells freshness. I can't help but imagine myself showered with nargis flowers when wearing it. Hehe! 
As expected, it doesn't stay on me for more than 3-4 hours. I have tried 4 body mists till date and their staying power have been almost the same. I think this is decent for body mists.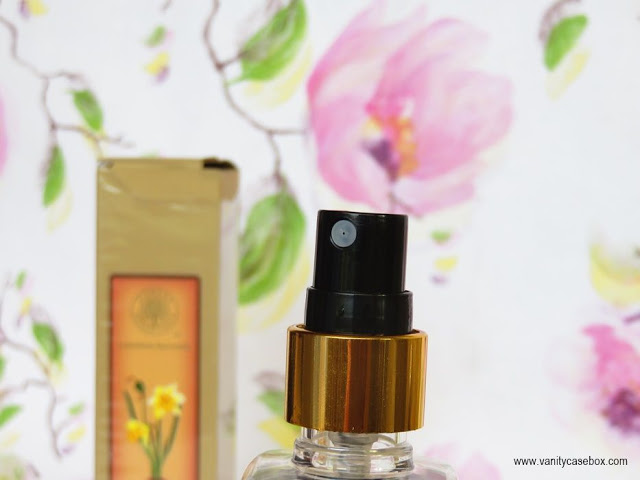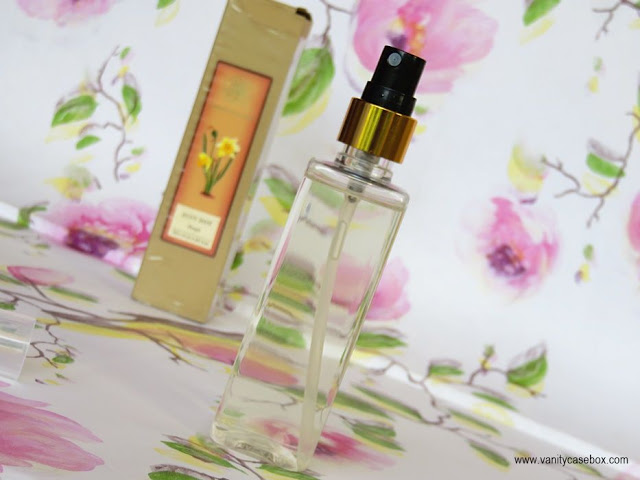 Do you have any favourite body mist?