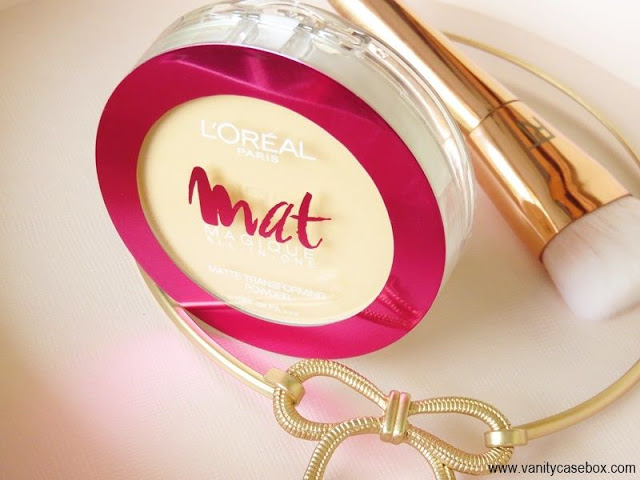 A compact powder from L'oreal at the price tag of Rs.399 and that too in hot pink shade! I was sold! And when I say from L'oreal, I lay emphasis on their quality base products and not just the big name 😀
L'Oreal Paris brings to you the Mat Magique pressed powder – a product that ensures your make-up remains fresh all day long and keeps your skin shine free for 12 hours. With 5 shades, specially created to suit Indian skin tones, Mat Magique has natural volcanic perlite minerals that absorb sebum and sheen giving you a velvety finish that lasts for 12 hours. With the added benefit of SPF 34 PA+++ your skin is protected from the sun and looks blemish free, healthy and radiant all day long.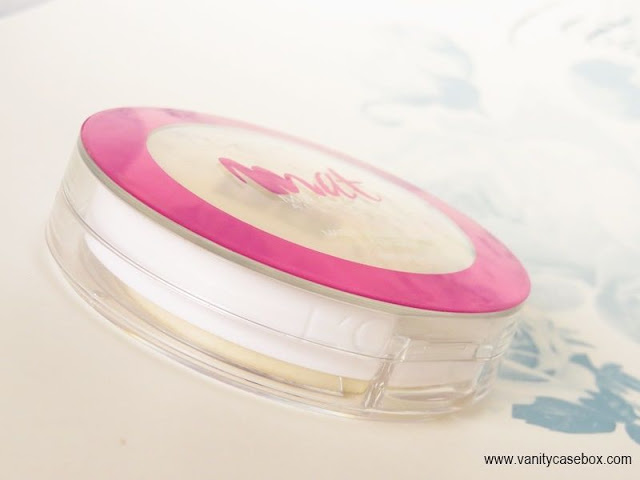 The packaging is beautiful! It is housed in a round transparent packaging which is enhanced by the beautiful hot pink shade. I wouldn't be throwing the beautiful cardboard box. It opens and shuts down easily. The sponge has a separate compartment below the powder and is extremely soft to touch The mirror is also housed in there only. Since the sponge is thick, it helps pack a good coverage on face.
The powder is velvety soft. I swatched it once at store and touched it again 3-4 times just to get the feel again..hehe! It is really finely milled and does not have a dry touch to it. It blends into the skin easily and leaves a fine finish. As for the finish, I would say that it is satin.
One thing why it has scored brownie points from my side is because it can be used as a setting powder as well. I bought Revlon powder especially because it was targeted as a travel-friendly loose powder. But it turned out to be disappointing. But this one from L'oreal works great to set my base. The coverage is buildable from light to heavy.
Coming to staying power, I bought this powder in summers itself but started to use it religiously only a month back when the weather got better. For my super oily skin, it's hardly a performer. However it performs decently on my oily skin in pleasant weather. The shade I have bought i.e. N2, Nude Vanilla is one tone lighter than my skin tone which is perfect for my oily skin. It doesn't let my skin look dull before 3-4 hours.
The shade selection is also impressive. All of them have considerable yellow tones in them. Another major bonus is that it comes with SPF34 and PA+++! Yay!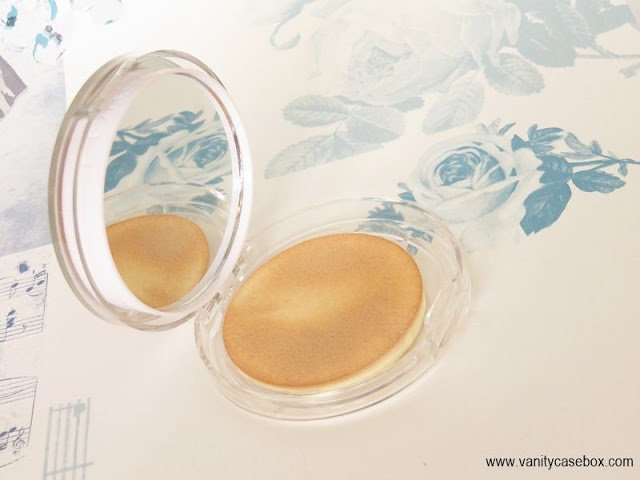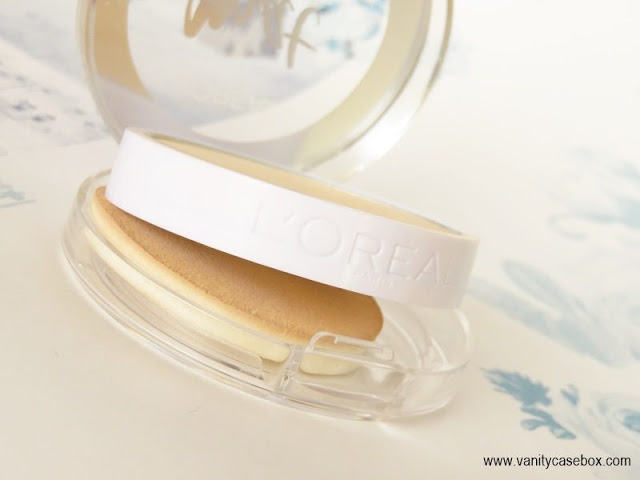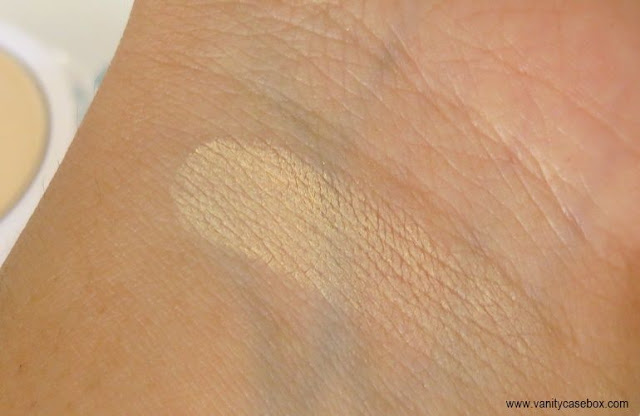 All in all, I quite like it! 
Price: Rs.399, You can buy it on Amazon HERE.
Quantity: 6gm
VCB Rating: 4.25/5 
Disclosure: This post contains an affiliate link, which means I receive a commission if you decide to buy using that link. That said, I only recommend products and services I use and like.