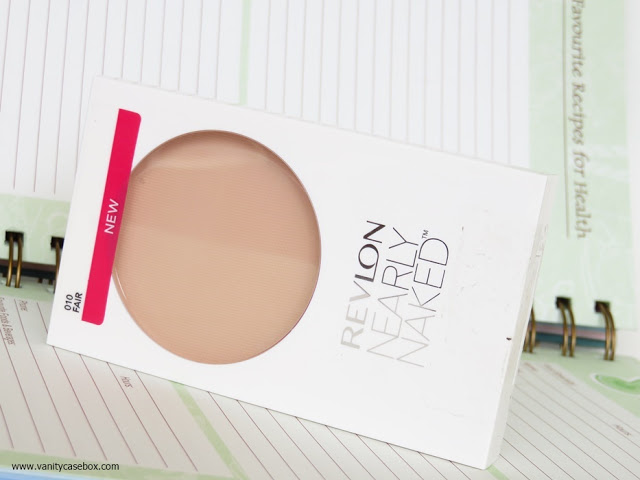 New base launches always get me excited and before I know, I am standing at the makeup counter like a kid waiting for her candies to get billed so that she can take home and delight in their goodness! Hmmmm…Yes! Makeup does that to me!
What Revlon says about it:
Blends seamlessly with a lightweight feel

Evens skin tone and provides shine-free natural coverage

Undetectable coverage, unbelievable complexion

Makeup so refreshingly light it melts right in, creating a fresh, even look

Non-cakey

Available in 3 shades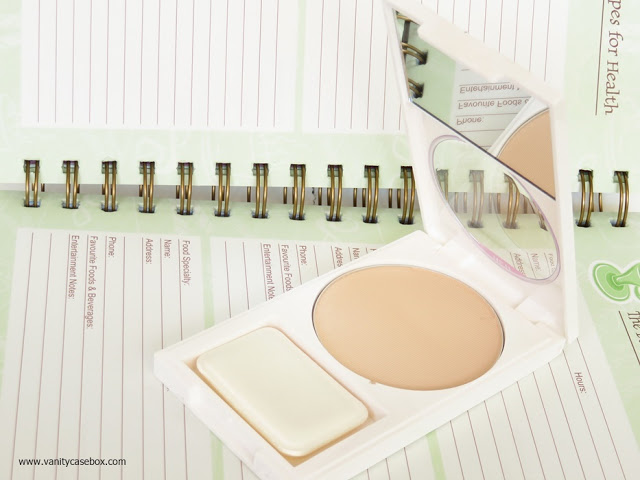 –
I am in love with the silky soft rectangular sponge. The reason being it is a blessing as it provides a good coverage out of a low coverage pressed powder like this. However since the shade is not spot on for me, my face looks like it has been powered by a whitish cast for the first 10 minutes. It's ok because after a while it settles down with my skin tone. However in winters, I would be using a brush lest I end up looking pale. The sponge is definitely not easy to work with because of its shape but after 2-3 times and with a few pats, it should be ok.
–
The coverage stands true to its name "Nearly Naked". Not like I would have minded more but I especially bought it for using over loose powder. However it is going to do a little for your uneven skin.
–
The texture is smooth but does feel dry. It disappears with a few pats. It's surprising that it's hardly powdery. There's no layer of undistributed powder after I have used upon my loose powder. Of course, I use a Kabuki brush then.
–
It works real nicely for setting under eye powder without creating a cakey effect.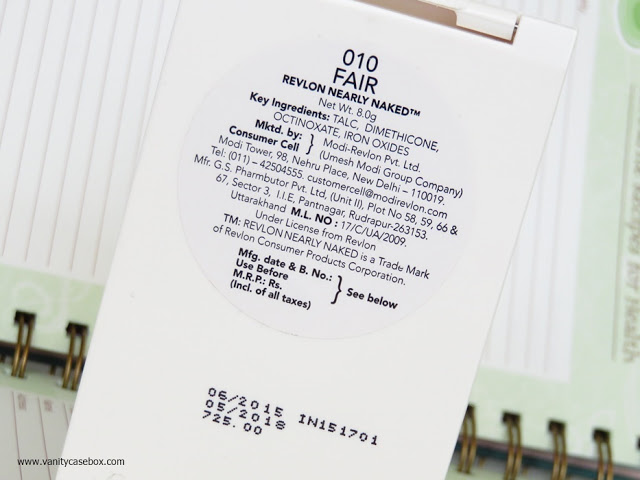 –
I am not a fan of the packaging. The serene white against the beautiful font looks pretty. Plus there is mirror inside. But it is bulky and I definitely can't keep it in my pocket for emergencies.
–
It's available abroad in 6 shades and only 3 shades are launched here.
–
The medium shade looked dark on me and this shade isn't particularly made for fair warm skin tones. What's up brands? You either want to make us look like a vampire or Miss Hawaiian!
–
The low coverage makes it a skip for oily skin as there would hardly be anything left on face after some time of evaporation. And there's hardly any oil control via it. Not that I am blaming Revlon for it as it promised no such thing but the dry texture doesn't even looks ideal for dry skin. If you have a dry skin and have tried this pressed powder, let me know your feedback.
–
It is exorbitantly priced! Like really!
Since I use it as a setting powder when doing a full makeup ritual, I can't vouch for its ability to be safe on acne skin. I don't go through that ritual every day, so cannot comment on that.
In a nutshell, Revlon Nearly Naked Pressed Powder is a loose powder in a pressed form. And that is the main reason I bought it for! To use it as a setting powder and not go through the hassle of carrying my loose powder where I cannot. I don't know why people are complaining for its low coverage when the brand screams that outright. It does lives up to its many claims but it also falls down on other aspects such as limited shades, unfriendly packaging for travel, small size of applicator and texture which feels dry.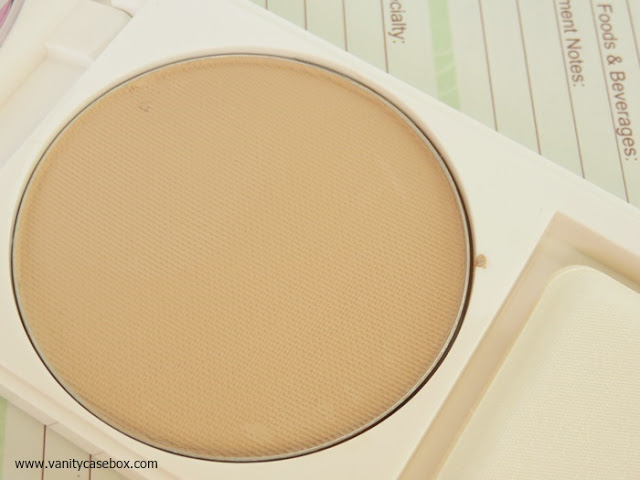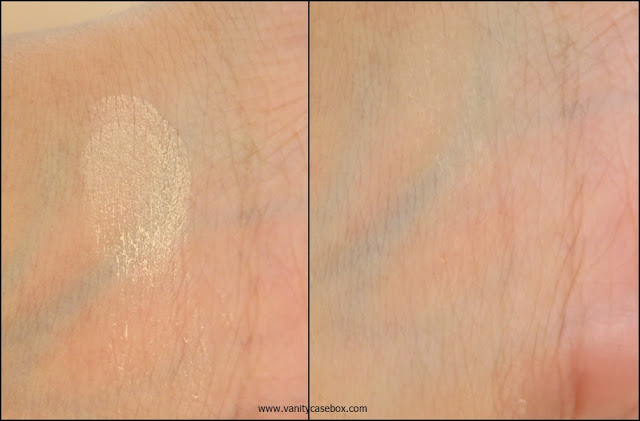 *Have you tried this?*