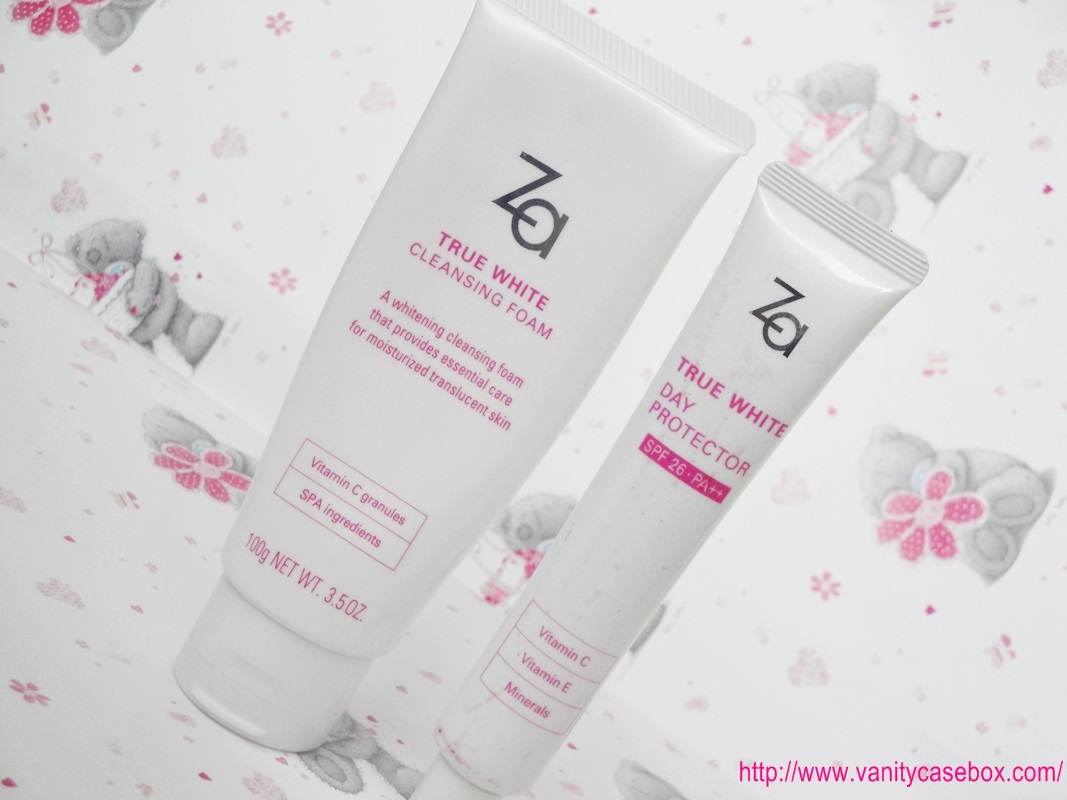 You might have guessed my liking for Za when I posted my grocery shopping picture HERE.  
To start with, the entire products have a mild fragrance which should not be troublesome. Plus, I did not experience breakouts with any of the below products. With religious use of these products for 2 months, I noticed my acne marks getting lighter. However, I must mention that this effect is temporary and limited to the period till I am using them.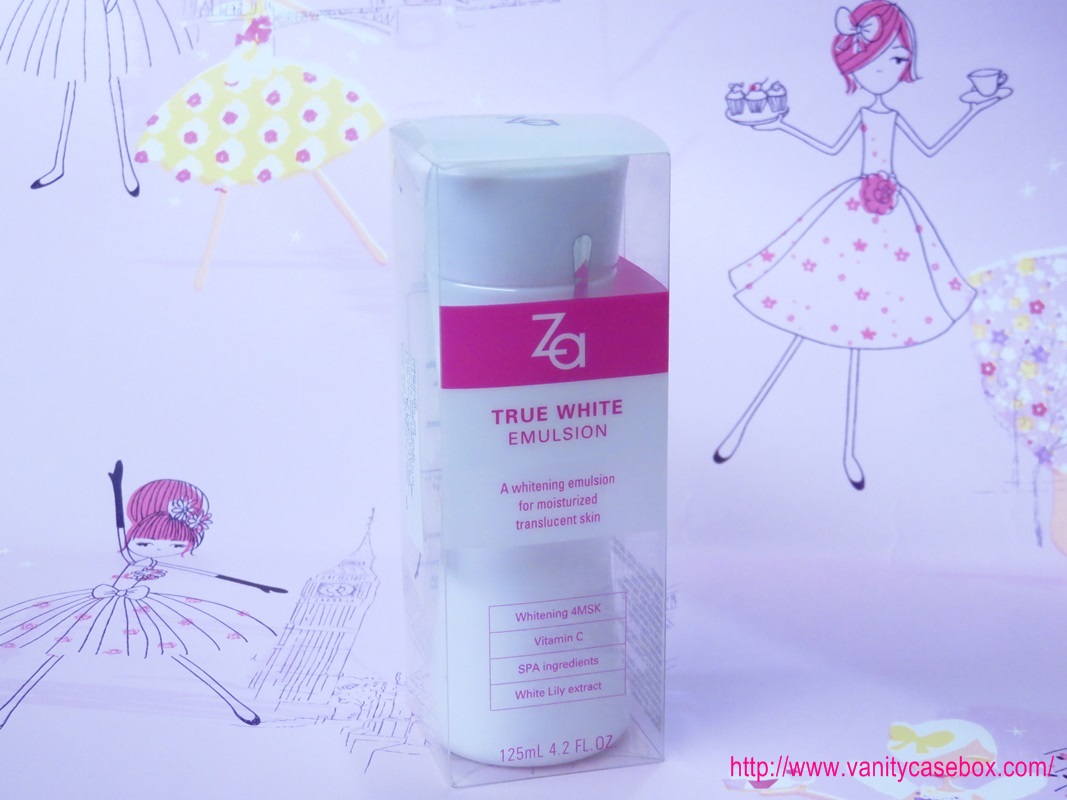 Za true white cleansing foam review: It comes packed in an opaque white and pink tube. All the information regarding the ingredients and products is mentioned on it. It is a flip cap open tube and the cap shuts down tightly every time. So, there are no chances of spillage. The texture is thick and has some fine granules which are less in quantity. It's the reason why it doesn't feels so abrasive. It leaves skin feeling clean. However, there's a slightly strecthy feel I get with it. It also removes light makeup easily, like if you are wearing only compact as a base. It removes oil effectively. Plus, it lathers a lot with just a small quantity. So, it lasts for long. However, I still use it just 3 times a week. I'm afraid the granules for every day might cause my skin to breakout. Given the quantity and performance, it is an affordable option. Plus, Za is always running good schemes.  But I will not be re-purchasing it again because it didn't feel gentle enough on my skin. Price: Rs.349 for 100 ml
Za True White Skin Protector Day Cream SPF 26+ Review: It's a slim tube with a screw cap opening, making it a very travel friendly option. The texture of this cream is a cross between a lotion and a cream. It's somewhere in between. It gets absorbed easily. Plus, it gives a brightening effect on face due to the white cast left by it. I'm not talking about a ghastly white effect but the normal one which you get through by using almost any SPF product. So, ensure not to use it in excess. I use it under my compact most of the times and it does keep oil away from my face for a little bit longer. I'll update its performance for my super oily skin when sweaty summers arrive! And, it hasn't broken me out. Price: Rs.799 for 35gm
Za True White Emulsion Review:
I'm on my second bottle! Yes, it's my favourite! As you can see, it's a pretty white and pink opaque bottle. The hole is just right and never dispenses too much of product. The emulsion has a light watery texture and gets absorbed quick. It leaves my skin hydrated and dewy. I had a dry patch on my neck when I started using it. After a week of using it continuously day and night, it was gone. I used this the entire winters under my compact and the result was a glowing face. I'm not exaggerating.
Now, with summers coming, I will stop using it since it will only add to the oiliness on my face. I did enjoy using it a lot.
Price:
Rs. 899 for 125 ml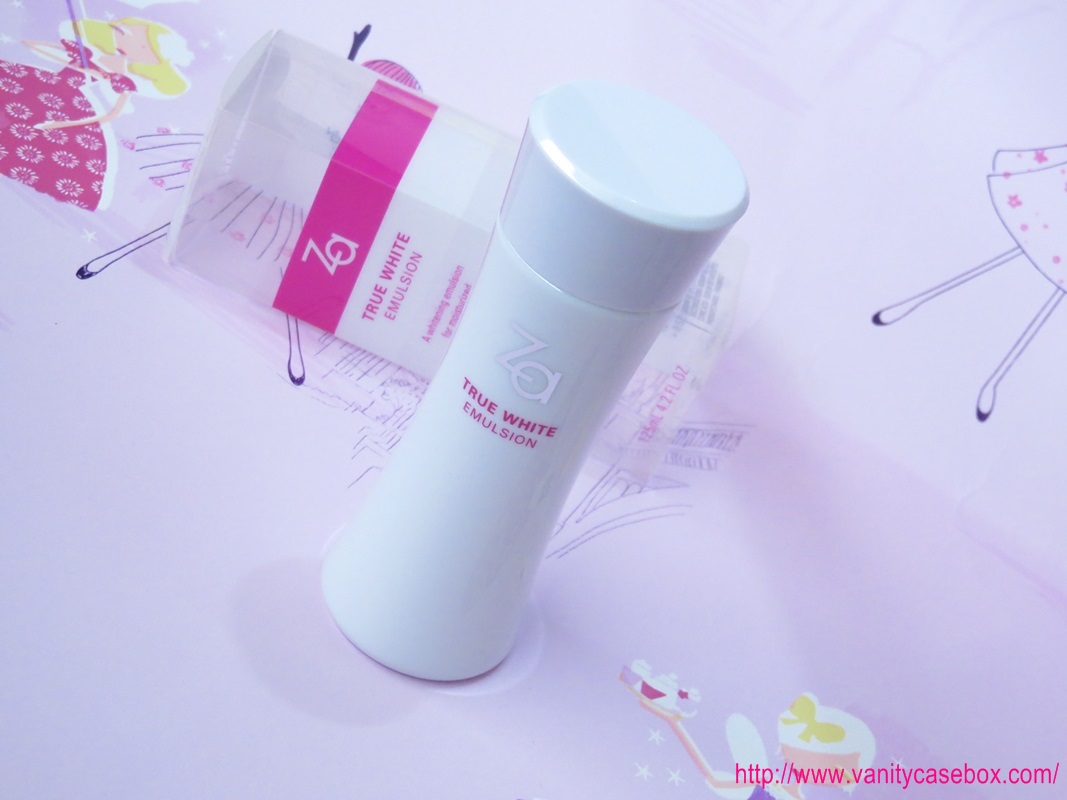 *Have you tried Za skincare range? Which is your favourite? Any skincare product which you have been loving lately?*